https://oftllc.us/event/two-day-comprehensive-pistol-4/
About this event
TWO DAY COMPREHENSIVE PISTOL
WITH ONSIGHT FIREARMS TRAINING
Saturday & Sunday APRIL 15 & 16, 2023
Red Rock Lodge
142 Cabin Ln, Sugarloaf, PA
$350 per person.
(Please note there is a deposit of $150 due upon registration – balance of $200 due in CASH on the first day)
9:00am to 5:00pm each day – (please be on time!)
Students should arrive by 8:30am for set up and briefing
DESCRIPTION:
This is an intensive two day program for intermediate shooters with training experience. Beginners welcome.
All students must understand and be able to successfully maintain all shooting safety fundamentals and procedures, be able to work from a holster, clear malfunctions, and understand all working aspects of their firearm.
Two day comprehensive pistol shooting class, covering many aspects and disciplines of pistol shooting.
The class will cover several aspects of pistol shooting:
– Basic pistol safety fundamentals.
– Range safety, orientation and proper range protocol.
– Shooting fundamentals (grip, stance, breath control, trigger control, hold control, sight picture and sight alignment, follow through).
– Principles of marksmanship (holding, aiming, firing and timing)
– Dry fire / live fire drills.
– Reloading techniques.
– Strong hand and support hand shooting.
– Accuracy and speed development drills.
– Engaging multiple targets
– Optics vs. open/iron sights
– Cover and concealment
– Close quarter engagements
– Distance shooting
– Shooting on the move / moving and shooting
– Timed drills
– Alternate shooting positions
– Gear discussion/selection.
EQUIPMENT LISTS:
All students must bring:
– Semi-automatic pistol or revolver of their choice. (a backup or secondary pistol is recommended)
– Minimum of 800 rounds of ammunition.
– Quality eye and electronic ear protection.
– Minimum of five magazines with magazine carriers/pouch, etc. (please arrive with magazines loaded!) more is better!
– Pistol / caliber specific cleaning supplies and repair kit.
– Sturdy belt with quality holster. Please no flimsy, dangling, nylon, leather, or cloth holsters. No Blackhawk Serpa, Alien Gear, Uncle Mike's, Crossbreed or Fobus please! Kydex preferred. We recommend holsters from: Dark Star Gear, C&G Holsters, Raven Concealment, Safariland, Blackpoint Tactical, Concealment Express, G-Code, or Black Center Tactical. Strong side, OWB, IWB, Appendix or Duty Rigs all accepted.
– Knee pads are highly recommended.
– Sunscreen and bug spray
– Notepad or notebook with pen
– Beverages, snacks, etc. to last throughout the day. Students should bring lunch.
– An open mind, humble, willing to learn attitude! (Leave the ego at home!)
CUSTOMER REFUND REQUESTS OR CUSTOMER CANCELLATIONS
No Refunds unless we cancel the course.
If you have to cancel attending a course you are registered for you may opt to transfer to another course that has openings within the calendar year provided you give 72 hours notice of the cancellation. No exceptions.
No-Call/No-Show: Participants who do not show to the event without prior 72 hour notice forfeit their deposit.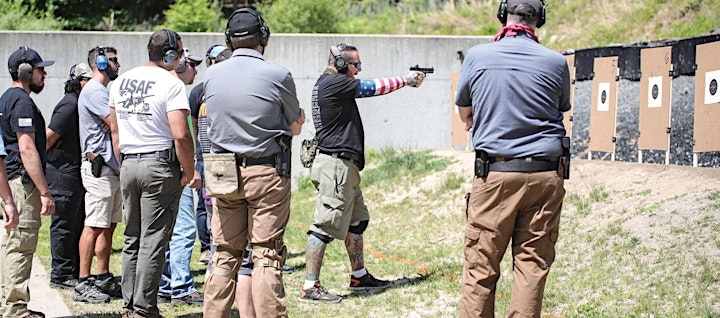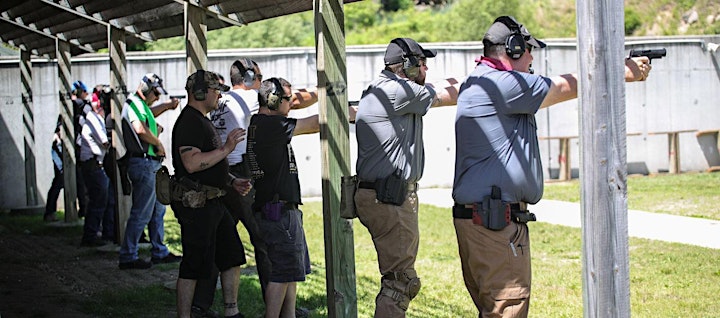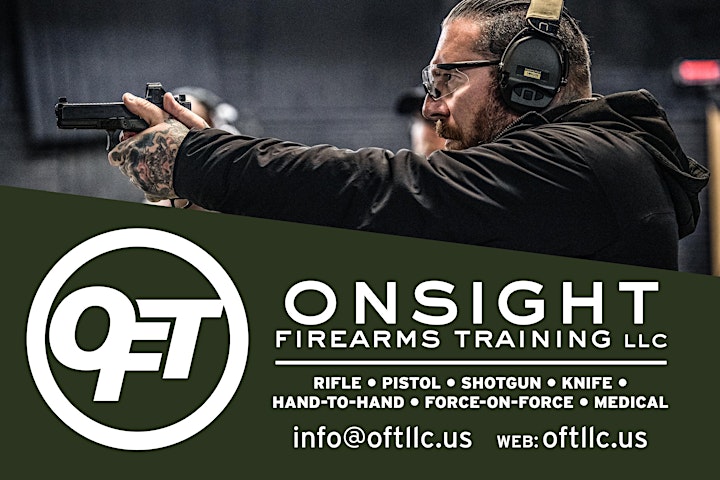 Share This Story, Choose Your Platform!
FacebookTwitterRedditLinkedInTumblrPinterestVkEmail
Details
Start:
April 15 @ 9:00 am
End:
April 16 @ 5:00 pm
Cost:
$350
Event Categories:
Venue
Red Rock Lodge
142 Cabin Lane
Sugarloaf, PA 18249 United States
Prerequisites
intermediate level
Gear List
EQUIPMENT LISTS:
All students must bring:
– Semi-automatic pistol or revolver of their choice. (a backup or secondary pistol is recommended)
– Minimum of 800 rounds of ammunition.
– Quality eye and electronic ear protection.
– Minimum of five magazines with magazine carriers/pouch, etc. (please arrive with magazines loaded!) more is better!
– Pistol / caliber specific cleaning supplies and repair kit.
– Sturdy belt with quality holster. Please no flimsy, dangling, nylon, leather, or cloth holsters. No Blackhawk Serpa, Alien Gear, Uncle Mike's, Crossbreed or Fobus please! Kydex preferred. We recommend holsters from: Dark Star Gear, C&G Holsters, Raven Concealment, Safariland, Blackpoint Tactical, Concealment Express, G-Code, or Black Center Tactical. Strong side, OWB, IWB, Appendix or Duty Rigs all accepted.
– Knee pads are highly recommended.
– Sunscreen and bug spray
– Notepad or notebook with pen
– Beverages, snacks, etc. to last throughout the day. Students should bring lunch.
– An open mind, humble, willing to learn attitude! (Leave the ego at home!)